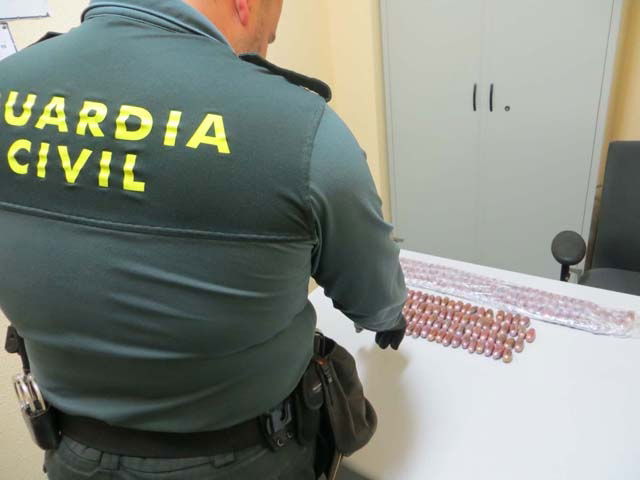 Around 200 pellets of hashish weighing two kilos were seized, and three men arrested in Vicar.
Guardia Civil began the investigation as part of measures launched in Almeria to eradicate the production and distribution of drugs in Almeria.
The investigation began in February when a man was arrested with two pellets of hashish, but the police conducted discreet surveillance suspecting that the man was connected to distribution.
This surveillance culminated this week in the further arrests, and the seizure of the resin pellets.
The Guardia Civil found the pellets concealed in the false bottom of a jacket and a smuggling belt.
Ninety one pellets were concealed in the false bottom of a jacket, which gave off a strong smell.
They located a further 109 pellets in a smuggling belt. The men are awaiting trial.