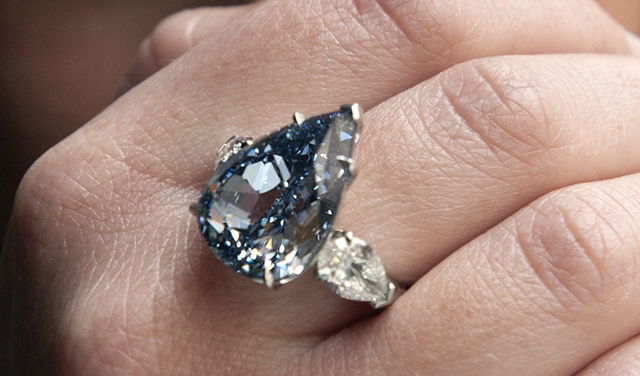 Fancy treating yourself to something really special? Why not go for a one-of-a-kind blue diamond ring?
Sounds like a good plan until you find out the £15million asking price. Because that's what the gem is expected to fetch next month when it goes on the market.
The blue jewel is a stunning 13.22 carats pear-shaped rock, known as 'Blue Perfection', and it happens to be the largest blue diamond in the world.  
The beautiful blue diamond is set to go to auction in Geneva in May.
Christie's, who have described the jewel as 'the largest fancy vivid blue diamond in the world', will be holding the auction.
The prestigious auction house has declined to reveal the current owner of the pricy jewel.