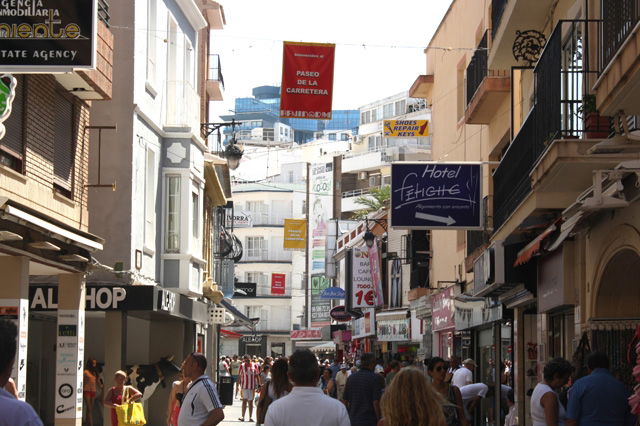 The Costa Blanca was saturated with visitors over Easter so it was little wonder that phone communications went into meltdown.
And the situation could now be repeated, as the May Day long weekend starts tomorrow (Thursday) with a predicted 90% occupancy.
The Easter rush was certainly welcome but brought headaches for mobile phone companies.
Practically every national and international visitor to Benidorm – not to mention residents – was dismayed to find no mobile signal to send off photos and social networking messages.
Those who did manage to find a connection found them so frustratingly slow that Movistar, Vodafone, Yoigo and Orange were inundated with complaints. 
Benidorm residents with broadband also complained of an erratic or non-existent connection, as did businesses that encountered difficulties with credit card payment machines.
Spain's principal operator Telefonica admitted having problems but insisted that infrastructure has greatly improved since last year.
Meanwhile Benidorm council has contacted the principal mobile companies, calling for a solution to what threatens to become a recurring problem. 
"We cannot intervene directly, as this concerns private companies," said the city hall's New Technology councillor Ruben Martinez, "Nevertheless, we must ensure that our tourists and residents enjoy a good phone service."