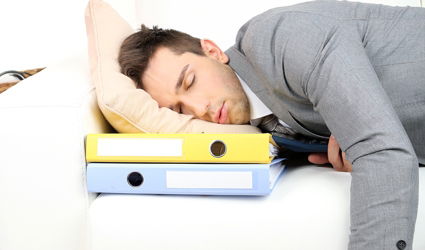 ACCORDING to a new survey of 2,000 adults by the TV channel Gold, the average British man is turning into his dad at the age of 38. Heading the list of wake-up calls that you're becoming your father was 'falling asleep' on the sofa (40per cent), having 'a chair' (28 per cent), your special place at the dining table and around the TV, 'dad dancing', 'spending time in the shed' and making 'awful jokes' that only you find funny.
Those British men questioned also admitted to hoarding batteries (70 per cent), a variety of leads and cables (58per cent), useless keys (29 per cent) and takeaway menus (25 per cent). According to Steve North, General Manager of UKTV Gold: "The future looks bright for men, more sleep, having your very own chair, letting loose on the dance floor and finding ourselves funny – it seems 38 is the age men officially lose their inhibitions."   
Well, do men really find themselves turning into their dads? I've asked around friends, relatives and acquaintances with predictable results. One admitted to tramping around the house turning off lights in empty/sunshine-filled rooms – just like his dad used to do. Another's pride and joy is his Dad's old toolbox, containing his favourite hammer, spanner, screwdrivers etc. And not forgetting his dad's advice to him: "Always leave one job unfinished, son, so that when the missus comes up with another task, you can always say: "Yes dear, as soon as I finish…"
But what about women? Do they turn into their mothers, too – not at 38, but pretty soon after marriage? (Some men apparently turn into their mums, as well, but that's another story!) One British acquaintance tells me she's already written three letters of complaint this year, taken to recycling whatever's in sight and spent 20 minutes moaning about neighbourhood litter, stray cats and dogs and potholed roads with a random woman in the doctor's waiting room. She feels she's definitely turning into her mother – and she's only 29!
Now, isn't it reassuring to come across some serious scientific research for a change? This must surely put Gold TV in line for a Nobel prize at the very least. Seriously, though, to think that people genuinely put their names to a survey like this. It might fit the bill in a Christmas cracker, but well, really!
Nora Johnson's thrillers 'Retribution'and 'The De Clerambault Code' (www.nora-johnson.com) available from Amazon in paperback/ eBook (€0.89; £0.77) and iBookstore.Profits to Cudeca