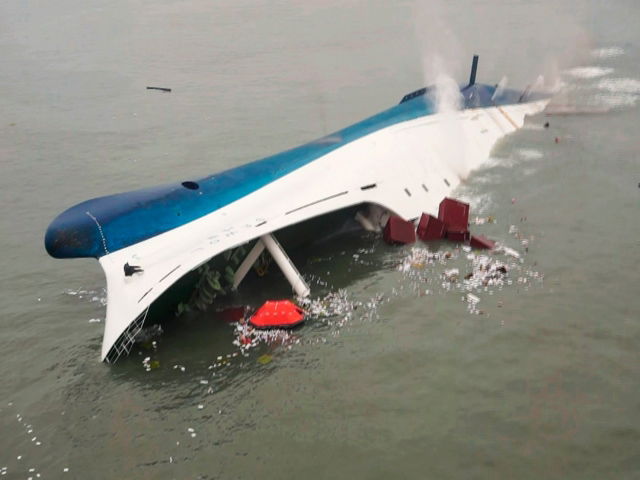 South Korea's President, Park Geun-hye, has apologised for her government's "insufficient" response to the recent ferry disaster.
The apology is another attempt to defuse public anger about the tragedy in which more than 300 are dead or missing.
She apologised at a Cabinet meeting, saying the country has "lost many precious lives because of the accident, and I am sorry to the public and am heavy hearted."
The President insisted that her government could not have prevented the accident but said: "The initial response and remedy were insufficient."
Nearly 100 passengers are still missing after the Sewol sank on April 16.
204, most of them schoolchildren, have been confirmed as dead.
The ferry was holding 476 people, with 325 students from the same high school in Ansan. Only 75 of them were rescued.
Search and rescue divers are continuing to work tirelessly to try to recover the remaining bodies.
The operation is proving difficult as the divers are contending with strong currents, murky waters and a great deal of debris from the disaster, as well as the dark cabins and rooms of the submerged passenger ship.
Following the tragedy South Korea's Prime minister Chung Hong-won resigned.
There have been widespread claims of corruption and lax safety standards following the catastrophe.
The Vice Principal of Danwon High School, Ansan, took his own life after being rescued from the ferry.
Kang Min-Kyu, 52, felt that he was responsible for the death of some of his students and hanged himself, leaving an apologetic suicide note.    
The 15 surviving crew members remain in custody, and are facing charges including negligence and abandoning passengers.