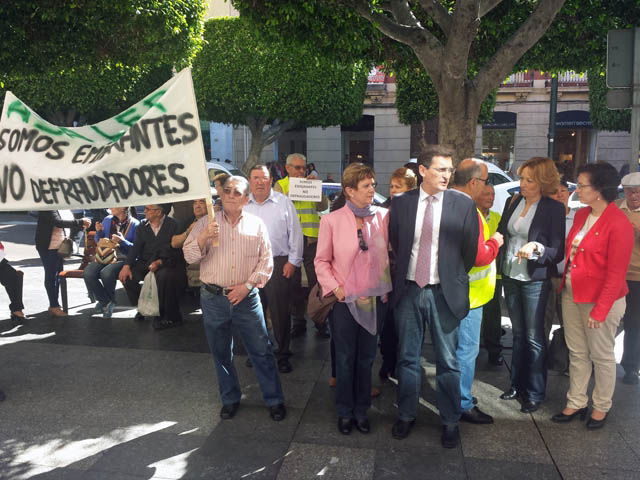 Protests against sanctions imposed on people who failed to declare foreign pensions were supported at a rally in Almeria, by PSOE, the Socialist party.
The Socialists insist that there is an injustice on the sanctions being imposed by the Treasury on pensions since 2008.
The PSOE in Almeria reiterated its support for the 19,000 affected, with key party members attending the rally outside the Inland Revenue offices, including Mari Carmen Ortiz, Adela Segura, Consuelo Rumi and Gracia Fernandez.
PSOE insists injustice is being committed by the government, to penalise those citizens for pensions that have been gained from foreign countries in which they worked, even though they were never informed of the need to declare this as income.
The PSOE calls for the Government allow those affected to submit their tax returns for the last five years without being penalised.
They are also providing information and advice to citizens who are affected by this situation.