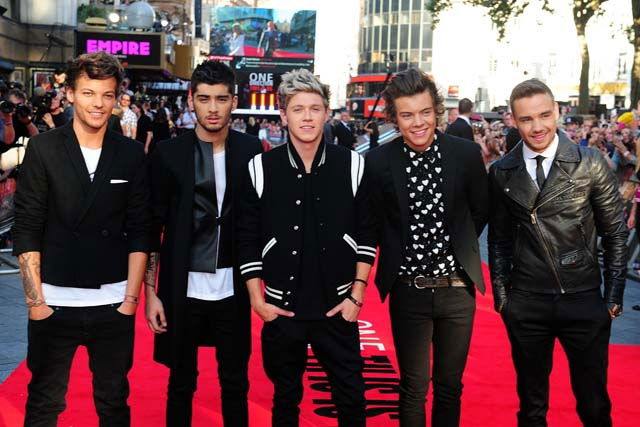 Dozens of One Direction fans were injured at a packed concert in Peru.
Around 47 fans of the UK boy-band had to be treated for asphyxia after the concert got out of hand.
The incident happened on Sunday night at the Lima's 40,000 capacity Estadio Nacional.
Emergency response teams set up tents to treat the fans in the grounds.
Chief of Police General Salvador Iglesias said that when the concert doors opened there was a rush as over-excited fans jostled to get to the front.
The One Direction boys appealed for calm before the gig and had to stop performing to warn the crowd that they would be forced to walk off stage if the pushing and shoving continued.
Mario Cassareto, head of Peru's fire service, told reports that young fans had to be evacuated near the stage and balcony area.
Cassareto told Peruvian radio: "We treated 47 children aged 12 to 15 for symptoms of asphyxia."
The boy-band were performing the second show in their 69 date Where We Are world tour.
Before the show the band, which is made up of Liam Payne, Harry Styles, Niall Horan, Louis Tomlinson and Zayn Malik, were met with 5,000 screaming fans at their hotel.