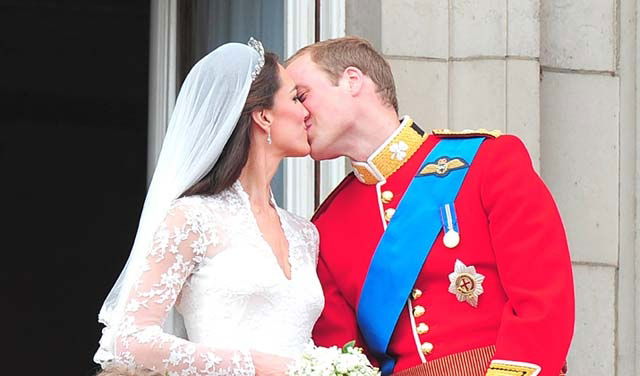 The Duke and Duchess of Cambridge are celebrating their third wedding anniversary today.
Today marks three years since Prince William and Kate Middleton married in front of a global audience of millions.
The couple married at Westminster Abbey on 29 April 2011, with a fairytale ceremony that was hailed as a huge boost to national morale – as well as being a major draw for tourism.  
Some 2,000 friends, family and dignitaries attended the televised ceremony that was shown all over the world.
Since their wedding the couple have enjoyed a whirlwind of good news and events.
The Duke and Duchess were ambassadors for the 2012 London Games alongside Prince Harry. They watched on as the UK won its biggest-ever medals haul.
At the end of 2012 the couple announced that Kate was pregnant with their first child. Their son, Prince George, was born on 24 July 2013.
William had initially continued his RAF Helicopter rescue pilot job but decided to retire from piloting duties in September 2013 to help Kate with the parenting and take on a greater public role with the royal family.
The family have just finished a highly successful tour of Australia and New Zealand.
Happy Anniversary William and Kate!