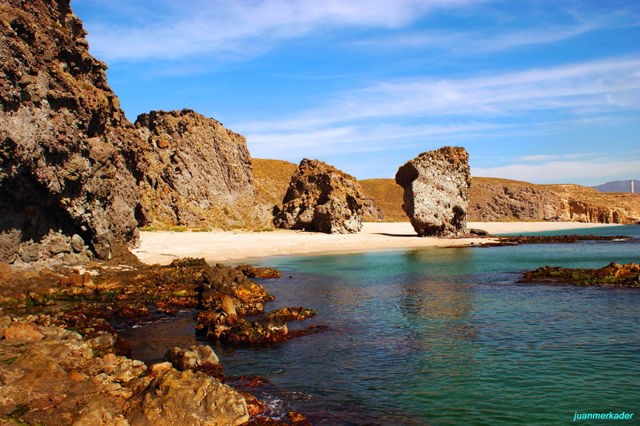 The body of a 60 year old British man has been found between the villages of Villaricos and San Juan de los Terreros in the area of Cuevas del Almanzora.
The man, originally from London, had gone missing during the afternoon on Friday, and he was formally reported missing on Saturday.
Police were very concerned as the gentleman was undergoing treatment for amnesia.
A fisherman spotted him at 8.30am on Sunday morning at La Cala de Penon Cortado and contacted the Guardia Civil immediately.
Unfortunately, due to the difficulty in accessing the terrain, it was not straightforward to recover the body so the fire team had to assist.
Sources close to the investigation say that the man had fallen from a cliff, although the post mortem examination has yet to be carried out.
The identity of the deceased has not yet been publicly released. This is standard procedure until his family and friends have all been notified.