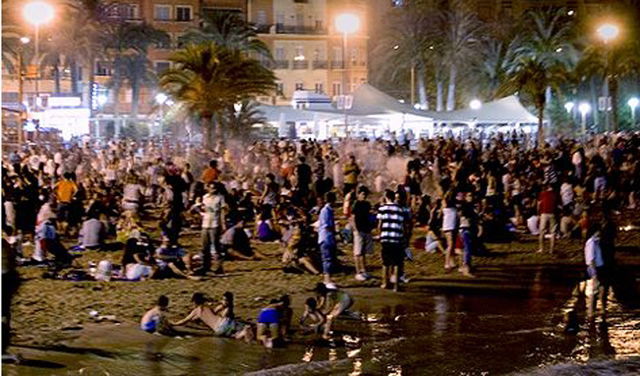 Alicante City's annual pilgrimage out to Santa Faz takes place this week, on Thursday.
Around 300,000 will walk almost 8 kilometres to the San Juan monastery where the length of linen that allegedly shows Christ's face is kept.
To help them along their way they will receive one of the 18,000 canes recently cut from the reed beds lining the River Segura in the Vega Baja.
As tradition requires, each cane will be topped with a sprig of rosemary from the municipal nurseries.
On one hand the Santa Faz "romeria" is an expression of devotion but it is also a great day out, especially for the young people who will flock to the pilgrimage from all over the province.
For them, the day will become a "botellon" drinking session as it did last year when 20,000 young people drank and made merry – amongst other activities – on San Juan beach. 
The police, Proteccion Civil, medics and lifeguards will be posted to Playa de San Juan until late today, dealing with the dramas that will inevitably occur.