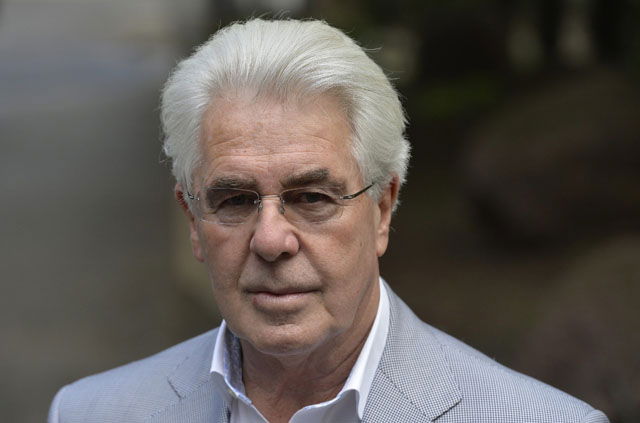 PR guru Max Clifford has been found guilty of a string of sex offences against teenage girls.
The guilty verdicts involve four women, who were aged between 15 and 19 at the time of the offences, which took place between 1978 and 1984.
Clifford was found guilty of eight indecent assaults. He was also cleared of two charges and the jury was unable to reach a verdict on one other.
The verdict follows a six-week trial in which Clifford was accused of manipulating seven girls and women into performing acts of a sexual nature between 1966 and 1984.
Publicist Max Clifford, 71, has become the first person to be convicted under the high profile Operation Yewtree investigation at Southwark Crown Court.
The six male and four female jurors in the trial had started an eighth day of deliberation this morning.
Clifford has had a high profile on the Costa del Sol with the Max Clifford Celebrity Golf Tournament raising hundreds of thousands of Euros for charity.
Trial prosecutors portrayed Clifford as a successful manipulator who promised to boost his victims' careers and introduce them to celebrities in exchange for sexual favours.
Clifford was arrested by Operation Yewtree detectives in December 2012, and charged in April 2013.
Clifford, who has branded his accusers as "fantasists and opportunists" and described his arrest as "a nightmare", has been released on bail.
He will be sentenced on Friday, with Judge Anthony Leonard QC having warned him that his bail is no reflection of the sentence that will be passed.
Clifford left the courtroom following the verdict with friends and supporters by his side.