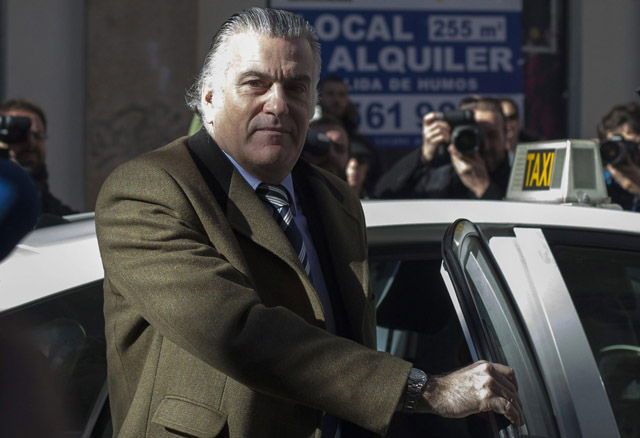 Spanish judges want 18 years for a man who disguised himself as a priest and held relatives of an ex-politician hostage.
Family members of Luis Barcenas, a politician disgraced in a top-level corruption scandal, were held hostage at gunpoint by the fake priest.
Enrique Olivares, 65, tied up former PP treasurer Barcenas' wife and son, along with their maid at their Madrid home in October 2013.
Olivares wore a clerical collar and persuaded the maid to let him in by promising he could secure the release of Barcenas, who is in jail pending fraud charges.
Using a revolver, Olivares threatened the captives, and demanded that they give him memory sticks containing computer files.
Olivares said that, using the information on the memory sticks, he would be able to bring down Spain's PP government.
The Madrid court asked for 22 years in prison for Olivares, who stands accused of three counts of kidnapping and three counts of threatening life.
He was also charged with illegal possession of weapons and grievous bodily harm.
The final sentence is expected to be less than the requested 22 years as Olivares has been declared to have psychological problems with paranoid tendencies.
Barcenas was jailed last year pending an investigation into allegations that he held 47 million Euros in secret Swiss bank accounts for Spain's Conservative Popular Party.
In testimony given in July 2013, Barcenas named current Spain Prime Minister Mariano Rajoy as one of the PP officials who he alleges benefitted from undeclared payments from a party slush fund.
Barcenas was said to be very shaken by the gun point attack on his family.