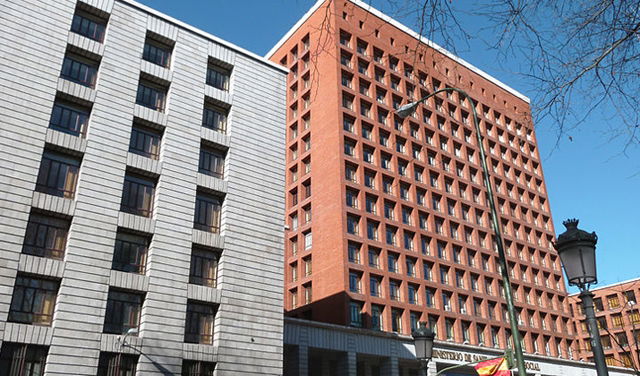 800,000 immigrants suddenly lost their right to consult with a doctor unless it was an emergency – some even had to pay for the privilege, all this as a result of the decree, presented by Mato, the Health Minister, which took away the right to universal health care two years ago.
The decree has been labelled as "immoral, unjust, murderous and a form of health apartheid."
Thirty members of the protest group 'Yo Si Sanidad Universal' (I'm for Universal Health Care) managed to get into the health ministry to stage a sit-in and present a petition, collected by Medicos del Mundo (Doctors of the World), with over 43,000 signatures against health minister Mato's decree.
The members of the group, which includes many health care professionals, were immediately met by the Guardia Civil who removed their posters, one of which read:
'Two years of exclusion, two years of embarrassment. How many more must die?' the rest of the protest by the masked group went down without incident.