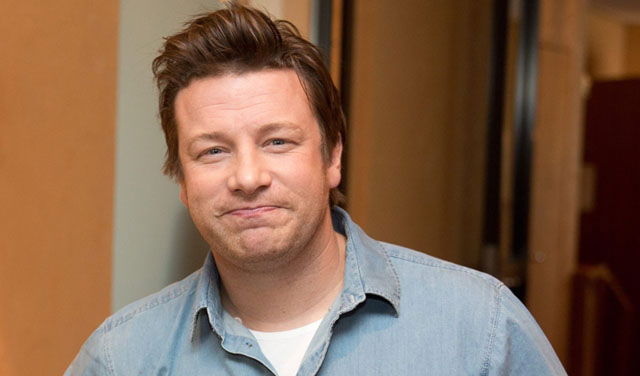 It turns out that paella, the dish people around the world most associate with Spain, may be being misrepresented.  
There are fears that the saffron rice signature dish that originated in Spain's Valencia and has many devoted fans around the world, is experiencing degradation on a global scale.  
A group from the region of Valencia is arguing that the local dish of choice is being corrupted by tourism and celebrity chefs like the UK's Jamie Oliver.
To counter this, they've launched a new website that aims to change perceptions of paella, as they argue that most people wouldn't know the real thing if it hit them with a frying pan.
The main aim is to preserve the tasty dish's integrity and to fight against additional taboo ingredients like chorizo, avocado and peas.
The pro-paella party, via website Wikipaella, condemn "infringements against authentic paella" worldwide, and provide a site for paella aficionados and amateurs alike.
Wikipaella co-founder Guillermo Navarro says that paella, which is traditionally cooked on an open fire in a gigantic pan, is a much-loved symbol of identity for Valencians:
"Maybe other countries have a flag or an anthem or a dance, but for us it's food, which is very important as a society.
"When we live abroad — and in this time of economic crisis there are a lot of people living abroad — we want to enjoy our culture in its proper place."
Navarro argues that authentic paella is "very simple with very basic ingredients, even plain", with more than six or seven ingredients being "paella prostitution."
Wikipaella's list of approved ingredients includes broad beans, tomato, saffron, paprika and Valencian rice. Meat such as rabbit, chicken, and even duck and snails are also common.
Navarro maintains: "It's about kilometre-zero gastronomy", with the use of ingredients found within a one-kilometre radius being favoured.
Wikipaella has looked in depth at over 170 traditional recipes to determine what constitutes authentic paella. Chorizo, for example, will never appear in an authentic traditional recipe – even though it tends to crop up repeatedly.
Brit chef Jamie Oliver has advocated using chorizo, choosing it in his paella recipe.
Oliver has described the dish as "incredibly flexible" and says that it's alright to take "the principal of it" and adjust it to whatever ingredients are available.
But Navarro disagrees – especially if you aim to keep the title of "traditional."
Navarro said: "I don't have a problem with Jamie Oliver or any innovation with paella.
"But when Jamie or other chefs say the paella they've invented is traditional or authentic, it's a fail. It's wrong.
"That label evokes a kind of heritage, a concept, a meaning that can add to the price. Which is cool when it's true but when it's false you are lying about price and quality."
Wikipaella wants everyone to be able to sample the best of traditional Valencian paella and to avoid being ripped off – at home and abroad – by high-price, low-end quality versions that are nothing at all like the real thing.
Navarro says that paella time is usually on a Sunday, when family members help prepare the dish. He describes the event as "the peak of our culture."
Check out the site here.