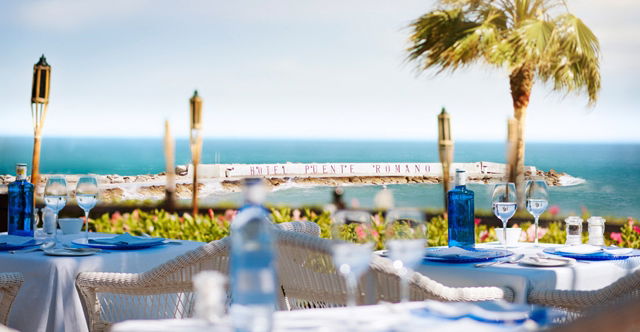 Malaga-born chef Dani Garcia has opened two new restaurants at the Puente Romano Hotel in Marbella.
One of them has his name, Dani Garcia, and the other is the Bibo Brasserie & Tapas Andaluzas, and they are located next to each other.
The Dani Garcia Restaurant has seating for 50 and a reserved area for another 20 people.
Its decoration is reminiscent of Alice in Wonderland and the menu is called 'Once Upon a Time', which includes an 'Unbirthday Cake'.
Meanwhile, the Bibo has a more traditional ambiance and typical Spanish and international cuisine with a special twist.
Garcia studied at La Consula Catering School in Malaga, and worked in several restaurants in the province before opening his own in Ronda in 1998, called El Tragabuches, which obtained a Michelin Star in 2000.
In 2005 he opened Calima which obtained Michelin stars in 2007 and 2011, and a restaurant franchise, La Moraga, in 2010.