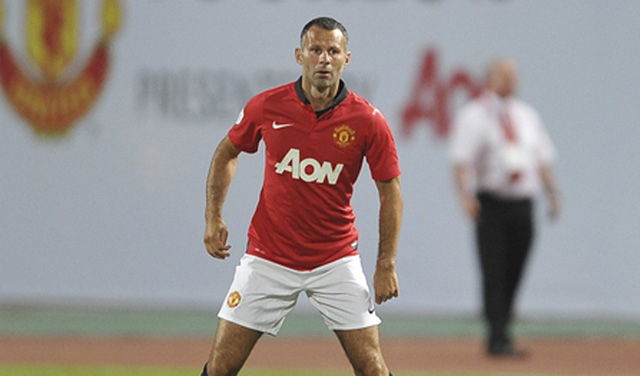 Ryan Giggs, who has been made United's interim manager for the remainder of the season after Moyes' dismissal, has described his appointment as the proudest day of his career.
Speaking ahead of Saturday's game against Norwich in the Barclays Premier League, Giggs said:
"This is the proudest moment of my career and I will enjoy the next two-and-a-half weeks of the season.
"I will bring back smiles on people's faces and I can't wait for the game to come. 
"The stadium will be bouncing. The players have been really sharp all week and I have just told them to enjoy themselves on Saturday and to give the supporters something to smile about.
"It's been a frustrating season and I want to end it on a high."
At a press conference following his new role Giggs said: "It has been a difficult week for the club and it was a shock to me on Tuesday when I spoke to Ed and he informed me David was leaving and then asked me to take over.
"It's been a bit of a whirlwind week for me but one I've enjoyed."
On his future with MUFC Giggs joked: "I've just given myself a five-year contract! While I can!"
On his managing technique, Giggs said: "It's going to be my philosophy, obviously the Manchester United philosophy as I've been here for all my career, that I want players to play with passion, speed, tempo and be brave with imagination – all the things that are expected of a Manchester United player. To work hard but, most of all, enjoy it.
"I want to bring the positivity back. […] I want to see goals, tackles, players taking players on and getting the crowd up. I want the passion that should come with being a Manchester United player.'