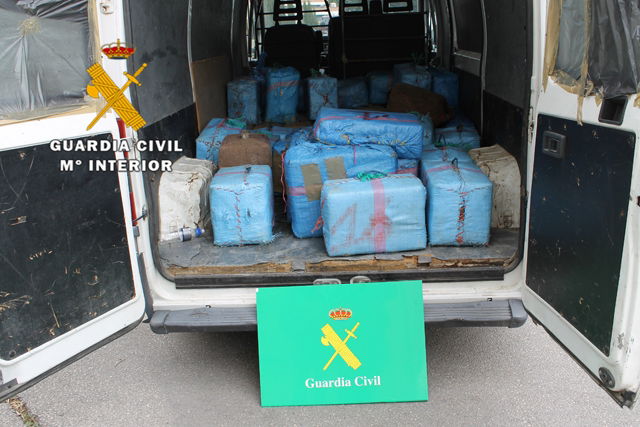 Two Guardia Civil officers were amongst 10 people arrested as part of an operation against drug smuggling in Malaga and Cadiz.
In an operation codenamed 'Casasol', the Guardia Civil seized more than 2,300 kilos of hashish, seven vehicles, a boat, telephones, maritime radars, a scanner and satellite phones.
The operation began in September last year when 690 kilos of hashish were seized in Casares. Most of the members of the network were based in the town, as well as Estepona and Manilva.
They had a 4×4 vehicle to transport drugs from the beach to the location where they stored them.
They had also purchased a boat which was used to bring drugs from Morocco.