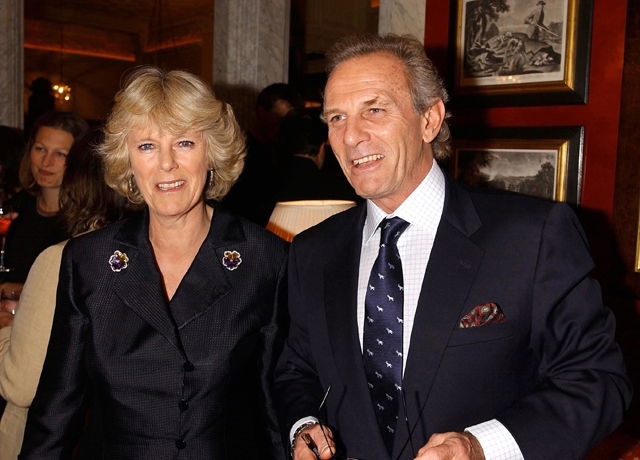 The Duchess of Cornwall's brother Mark Shand has died after falling and hitting his head on a pavement.
Shand, 62, was about to re-enter a New York hotel through a revolving door after having a cigarette, but lost his footing and fell backwards, hitting his head.  
Camilla Parker-Bowles and Prince Charles are said to be "utterly devastated" by the sudden death.
Mark Shand, a renowned adventurer and travel writer, was at New York's Gramercy Hotel's Rose Bar.
New York Police Department confirmed that Mr Shand had finished having a cigarette outside at around 2.50am when he fell backwards while trying to re-enter the building through a revolving door.
Mr Shand, who had been at an event at the Diamond Horseshoe Hotel, was rushed to hospital where family were forced to decide to turn off a life support machine.
Only sister Camilla Parker-Bowles, 66, received the news as she is preparing for a high-profile tour of Canada with Prince Charles.
A Clarence House spokesperson said: "The Duchess, the Prince of Wales and all her family are utterly devastated.
"Mark Shand was a man of extraordinary vitality, a tireless campaigner and conservationist whose incredible work through the Elephant Family remained his focus."