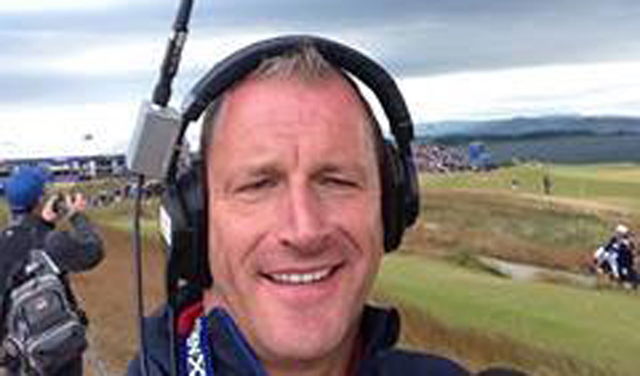 A BBC golf presenter is lucky to be alive after being drugged and robbed while on holiday in the Costa del Sol.
Alan Tait endured a nightmare 10 hour ordeal, being brutally assaulted and left for dead in Puerto Banus last Friday.
Mr Tait, 45, was left in a "coma-like state" in a back-alley by an organised crime gang while staying in the popular tourist destination.
Alan, who co-hosts The Golf Show on Radio Scotland, says that the group spiked his drink in a Puerto Banus bar just hours after he arrived in Spain for a three-day golf break with friends.
The group led him away from his friends, beat him, and stole all his money – £150 in cash and some 500 Euros – as well as his phone and watch. Luckily, they left him his passport.
Mr Tait woke up in a backstreet with cuts and bruises to his head and face. He managed to convince a taxi driver to take him straight to Malaga airport, where he spoke to police.
Spanish police reportedly told him he had probably been drugged with horse tranquilliser ketamine.
Mr Tait told UK newspaper The Mirror:
"I'm a 6ft 2in guy who can look after myself. If it can happen to me, it can happen to anyone.
"The Spanish police said they hear about this sort of thing all the time – but we rarely hear about it.
"I want people to know this sort of thing is going on before they head out.
"At least I came home alive. I just want people to know about it and be careful."