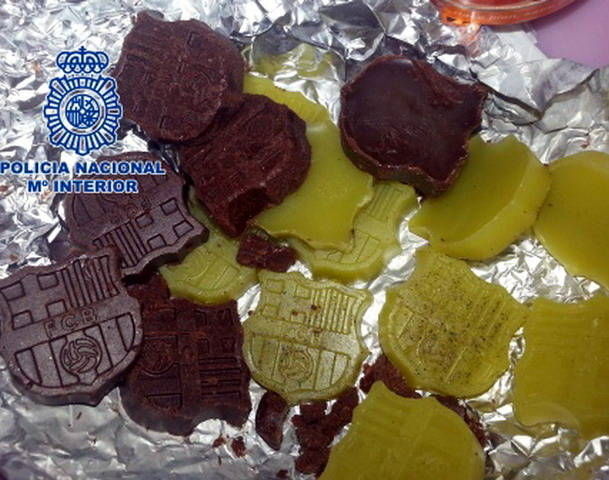 Police in Spain have arrested a master confectioner over his novel sweet treats.
The man is accused of making chocolates containing marijuana and hallucinogenic magic mushrooms and shaped like the crest of popular FC Barcelona football club.
The man, a "turronero," or nougat-maker, was arrested yesterday (Tuesday) by Spain's National Police over his illegal ingredients.
The man also stands accused of being involved in the distribution of other illegal substances such as cocaine and amphetamines.
The Barca fan was arrested with six other suspects, four men and two women, during a police operation to put a halt to a drug distribution network in Spain's Alicante and Valencia areas.
Authorities also raided a drug lab in the coastal town of Santa Pola, where they found evidence that substances including cocaine, marijuana and speed (amphetamines) had been prepared for sale, with a total of 300 grams (10.5 ounces) of the drug-laced chocolates.
Overall during the operation police made a haul of some €21,135 in cash, 500 grams of cocaine, 960 grams of amphetamines, two vehicles, four computers and 22 mobile phones.
Spain's National Police said in a statement that they discovered the drug network in 2013, with the first phase of the operation beginning in January 2014 when two arrests were made.
The drug-laced delicacies could have been designed to support Barcelona in their quest for the Champions League and La Liga titles.