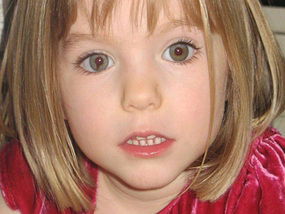 UK detectives investigating the disappearance of Madeleine McCann in Portugal are poised to stage operations after information linked to five sexual assault cases involving British girls has come to light.
The girls were all assaulted during holiday home break-ins in the same area as Maddie disappeared.
One of the cases was in 2005 when a 10-year-old girl was assaulted in Praia da Luz, where Madeleine, 3, vanished from two years later.
Following the breakthroughs police are searching for a 'smelly, pot bellied', lone intruder in connection with the crimes.
Scotland Yard Investigators are waiting for an official agreement with Portugal to begin 'operational activity'.
Deputy Assistant Commissioner Martin Hewitt said: "I am cautiously optimistic that in the not-too-distant future we are going to start to see activity."
Last month Scotland Yard made public appeals to try to trace the paedophile, resulting in over 500 people making contact with information.
Detective Chief Inspector Andy Redwood said: "As a result of those 500 calls, we have now identified a further five sexual assaults and one near miss. None of those six matters we were aware of prior to our appeal.
"In this new tranche of information we have got one crime which is very clearly in the heart of Praia da Luz in 2005, on a young, white, 10-year-old girl.
"Clearly the fact that we've now got an assault that is in the heart of Praia da Luz, very close to where a previous matter had been reported, means that we are even more interested in this as part of the inquiry."