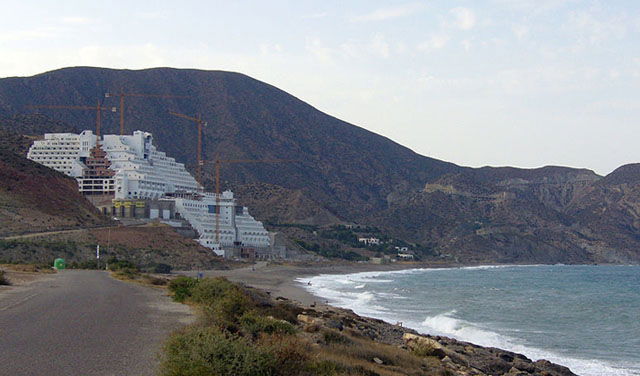 Protests were raised for a second time this week by the 'Desmontando El Algarrobico', made up of around 25 groups, against the decisions of four judges from the Andalucian Court of Supreme Justice (TSJA) who ruled that the Hotel Azata del Algarrobico could go ahead.
The groups, comprised of disgruntled residents and environmental groups are incensed at the decision, which they see as being "inconsistent" with existing legislation.
The hotel, in Carboneras, has been the subject of controversy for some time.
Many locals are angered that this sea front hotel has been given the go-ahead when many residential properties in the area are yet to be fully legalised.
There are concerns that by legalising this hotel, it will lay the path open for further hotels and urbanisations to be added to the area – despite there still being a number of properties without the correct licenses and permissions for build.