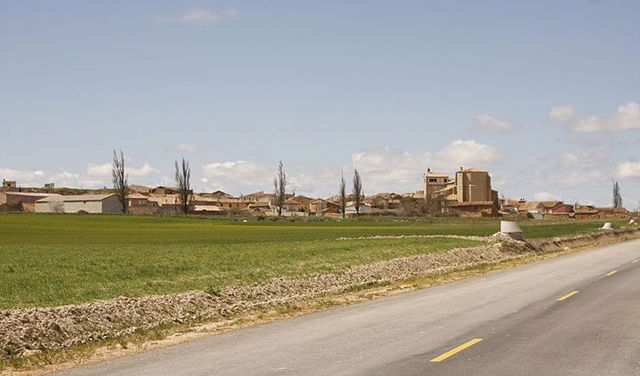 A Spanish town is aiming to change its Anti-Semitic name, with locals admitting that it is not fit for the modern age.
Residents in Castrillo Matajudios (which translates as 'Castrillo, Kill Jews') will be given the opportunity to vote on the name change on May 25.
The small town is home to some 56 residents, and lies near the northern city of Burgos.
The town's mayor, Lorenzo Rodriguez, has promised that everyone will have the chance to vote and hopefully a new named can be found – something that celebrates the location's Jewish heritage.
If residents agree to the change, they will be able to choose between the less offensive Mota Judios and Mota de Judios, both meaning 'Mound of the Jews'.
Rodriguez told AFP: "Those of us who have lived all our lives in Castrillo Matajudios don't give it a second thought. But the moment you go elsewhere it sounds bad.
"Nowadays when people hear Castrillo Matajudios they go, 'What a village. They kill Jews there. You have killed Jews'," he said. 
"There are some villagers, business people who travel to Israel, and they try not to show their identity card. It is a name that we know today is not very correct."
The town hall also intends to commission an archaeological study and excavations to unearth the Jewish history of the site and, in the future, hopes to attract tourists with its history.
Spain is now attempting to rectify centuries of anti-Semitism. Historians say that at least 200,000 Jews lived in Spain before the 1492 expulsion. Many of those who refused to convert or leave were burned at the stake.
Despite Spain trying to right some of the wrongs committed, senior rabbis in Israel have warned Jews not to take Spanish citizenship, saying that the move is political and cannot make amends for the expulsion of Jews.