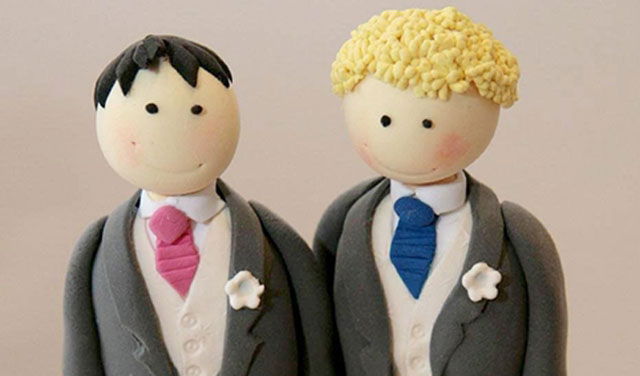 A new survey of some 40 countries has revealed which nations around the world are the most accepting of homosexuality.
The Pew Research findings showed that European countries are the most likely to be accepting, with Spain being the country with the most progressive attitude overall towards homosexuality.
In Spain, which was the third country in the world to legalize same-sex marriage in 2005, just 6% said that homosexuality is morally unacceptable, 55% said it was morally acceptable, and another 38% felt it wasn't a moral issue at all.
Germany came second on the list, despite the fact that same-sex marriage has not been legalized there yet.
The German nation showed their liberal attitude when it comes to sexual orientation, with only 8% saying homosexuality was morally unacceptable, 51% saying it was morally acceptable and 38% saying it wasn't a moral issue at all.
For the survey, the attitudes towards homosexuality did not necessarily reflect or correspond with national legalization of same-sex marriage.
Just as homosexuality is a controversial issue in America which provokes mixed responses, so the survey responses were equally diverse: 37% said same-sex relations are morally unacceptable, 23% said homosexuality is morally acceptable and 35% said it was not a moral issue. The USA came 12th on the list.
The most accepting Asian country on the list was Japan, which came 10th, with 31% regarding being homosexual as morally unacceptable, 38% as morally acceptable, and 25% not considering it a moral issue.
In India, where homosexuality has recently been criminalized, 67% of those surveyed saw being homosexual as morally unacceptable.
In Russia, which has received much international attention over on its anti-gay laws, 72% found homosexuality morally objectionable.
Nearing the bottom of the list were Egypt (with a staggering 95% viewing homosexuality as morally unacceptable), Jordan (also 95%), and Ghana (98%).