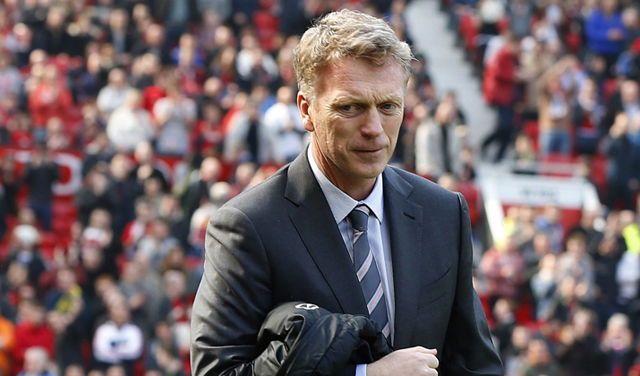 Updated: David Moyes has been fired from his position as Manchester United manager and veteran player Ryan Giggs will take up the role as manager until the end of the season.
Reportedly, Moyes was informed of the decision this morning (Tuesday) at MUFC's Carrington training ground.
A statement on the Manchester United website reads: "Manchester United has announced that David Moyes has left the Club.
"The Club would like to place on record its thanks for the hard work, honesty and integrity he brought to the role."
Rumours were flying yesterday that Manchester United manager David Moyes could be sacked within 24 hours.
There were numerous reports that the under-pressure MUFC manager was on the brink of dismissal after a disappointing season at Old Trafford.
Initially the club refused to comment but many maintained that all the indications were that Moyes' tenure was coming to an end.
David Moyes took over from club legend Sir Alex Ferguson last May and has endured a catastrophically bad time at Old Trafford.
The Scot was initially welcomed with open arms by fans, but the support began to wane as the team's results began to worsen.
Following an abysmal season and a string of poor results the rumours of the sacking began yesterday after United's 2-0 loss on Sunday to Everton – the team Moyes left to take up the United job.
Manchester United, the reigning Premier League champions, are currently seventh in the league and will not qualify for the next tournament.
Following the reports, the club's New York Stock Exchange share price plummeted.
Early indications were that Louis Van Gaal, the manager of the Dutch national team, could step in to take over.
Moyes was chosen by Alex Ferguson to be his successor, who retired after managing the club for 26 years.
Moyes, who was reportedly given a six-year contract, was just days ago said to have the backing of club management and ambassadors. 
On being given the position, Moyes said: "I know how hard it will be to follow the best manager ever, but the opportunity to manage Manchester United isn't something that comes around very often and I'm really looking forward to taking up the post next season."