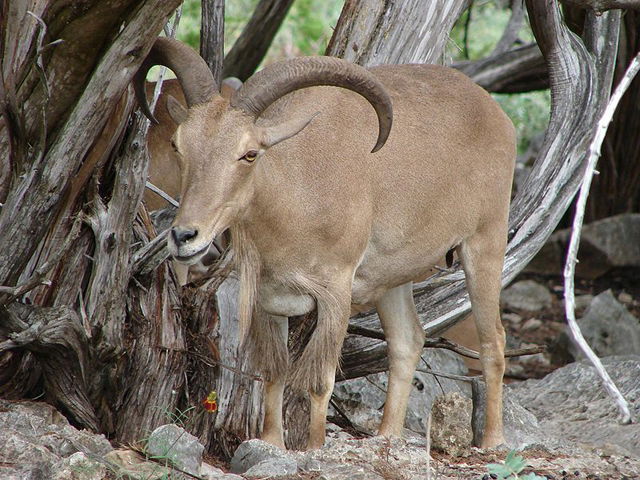 The region's Environment department is planning a cull of Barbary sheep outside the hunting season.
Classed as an invasive species in the Valencian Community since 2009, they devastate crops and are ousting native species, said the regional Environment department.
The Barbary sheep or arruis have been spotted in countryside around Alcoy, Benidorm, Pego, Alicante city, Elda and Petrel and the official order permitting a cull will be published shortly.
Until now there was a ban on hunting the animals outside the permitted period, with a €3,000 fine for those who ignored the regulations.
Local farmers and growers had begun to feel increasingly defenceless, the Environment department admitted.
Originating in Morocco and the Sahara, Barbary sheep are related to the mountain goat but are bigger and heavier, with adults weighing around 100 kilos.
They reproduce easily and are thriving in the province's current dry conditions.
Although the cull will apply to all three of the Valencian Community provinces, it will concentrate on Alicante areas, the Generalitat said.