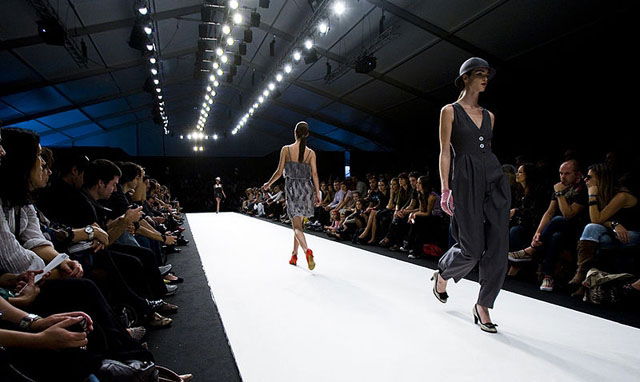 We ALL remember that Naomi Campbell catwalk fall, don't we?
Well, it turns out that models who are meant to be poised for perfection take falls on the catwalk on a regular basis.
Wearing beautiful clothes, and with perfect hair and stunning make-up, some of these clothes horses just can't seem to stay upright.
This video compilation sees numerous models – including some of those who appeared on Tyra Banks' popular US TV show America's Next Top Model – lose their designer-clad footing.  
There are even some famous faces in the hysterically funny video, with US actress and model Carmen Electra taking a tumble too, closely followed by a fellow catwalk walker who was determined to claw back some of the lime-light.
Watch the models in the video trying desperately to contend with swimming pools, stairs, loose flooring – and even giant pendulums!
[iframe width="560″ height="315″ src="//www.youtube.com/embed/m7kOl0RE1nU" frameborder="0″ allowfullscreen ]