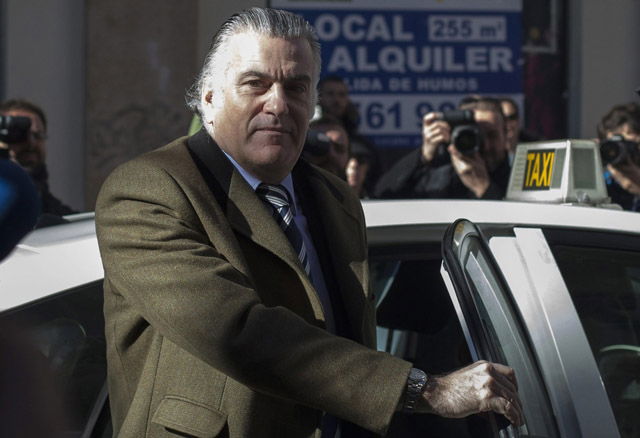 The former treasurer of Spain's ruling PP government will be barred from walking the prison courtyard for 140 days after he insulted Guardia Civil officers and refused to be handcuffed.
Luis Bárcenas, who has been in prison since June 2013, is currently being investigated for multi-million Euro tax fraud.
He is currently under investigation for allegedly receiving sizeable illegal payments in the country's Gürtel case.
The former treasurer, who has seen his reported €48 million in Swiss bank accounts frozen by the Spanish courts, is, according to reports, becoming increasingly more aggressive as the prospect of spending many years in prison hits him.
Reports indicate that there was an incident on January 8, with Bárcenas confronting a van driver who was employed to take prisoners to a Madrid hospital for medical check-ups.
Bárcenas was said to have shouted "I'm not a criminal!" and refused to be handcuffed behind his back.
The discredited politician was said to have continued with the bad behaviour, even threatening to sue the officers for handcuffing him.
Spanish daily 20minutos reported on Wednesday that the former treasurer continued to behave childishly, pushing one of the officers on the shoulder, calling them "show-offs" and complaining about his superficial injuries.
A medic checked Bárcenas soon after the incident, highlighting a "reddening of the wrists in line with wearing handcuffs, which won't require further treatment".