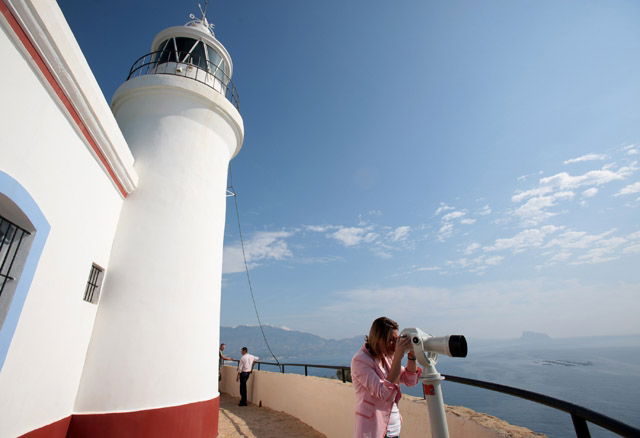 A powerful dolphin-spotting telescope has been installed up at the Albir lighthouse.
There is no charge for using the telescope which cost €2,589.40. It was paid for by popular subscription promoted by Alfaz del Pi town hall, the Sierra Helada national park and the Ciudadanos por la Ciencia association.
It is not unusual to spot bottle-nosed dolphins from Punto Bombarda where the lighthouse is located, said experts from dolphin-spotting network RAD.
They are frequently seen near the fish-farm, attracted by the captive source of food. Whales have also been occasionally detected in the area.
The telescope was inaugurated by Alfaz's mayor Vicente Arques, councillors Paola Segura and Vicente Soler, the Sierra Helada park director Carlos Linares and Eduardo Minguez, president of Ciudadanos por la Ciencia.