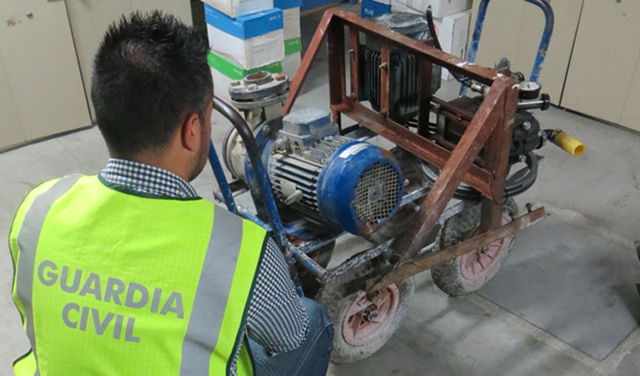 A man, 49, man has been arrested in Vicar on suspicion of the theft of 50 iron bars from a commercial property in Roquetas de Mar.
Investigations showed the iron bars for sale in a recycling centre. The bars had markings and brandings recognisable by the owner.
With this information, the Guardia Civil were able to identify the thief, and arrest him.
Through the course of investigation, police were also able to recover two pumps and four engines stolen from agricultural facilities in the area.