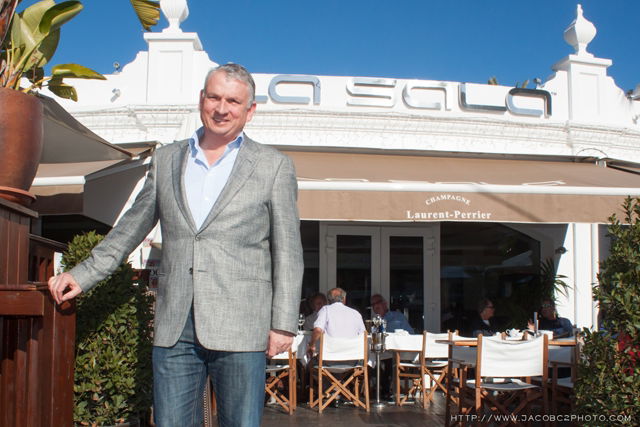 La Sala has announced it will be opening in the UK with James Horler as Chairman.
One of the hospitality industry's best-known characters, James raised £28 million to buy tapas chain La Tasca in 2001, which he then went on to sell for a staggering £130m in 2007.
From humble beginnings as a kitchen porter James then went on to work with THF Hotels and Granada Hospitality, during which time Horler was acknowledged as one of the industry's future leaders earning the Acorn Award for high achievers under the age of 30.
He then went on to triumph with Frankie and Benny's and La Tasca before getting involved with La Sala.
La Sala, based in Puerto Banus, is planning to roll out two sites in the first 12 months with a third to follow, maybe in West London.
Mr Horler said: "It's great timing for this type of brand.
"La Sala Limited has already attracted the attention of footballers including Arsenal and England's Alex Oxlade-Chamberlain as well as Sky Sports presenter Jeff Stelling.
With negotiations well underway for the first site to open in the South of England later this year, no doubt La Sala will become…'the place to be,' on UK shores, in no time"