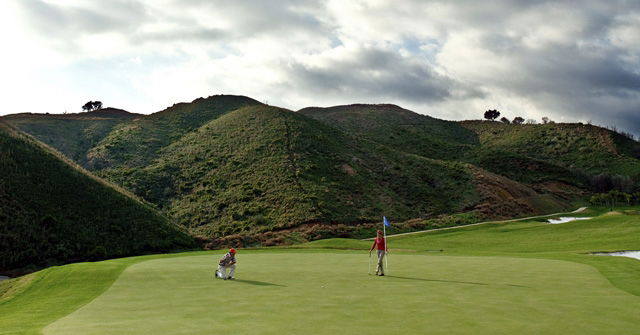 This month Sala Super League headed to Alferini, in the grounds of Villa Padierna Hotel, for the third event in the year-long competition.
The players then returned to La Sala in Puerto Banus for complimentary drinks, nibbles, an auction raising funds for DEBRA and the monthly prize-giving. 
As always it was extremely close, in fact a three way tie and only decided on count-back. 
List and Bedrog triumphed taking home the winning prize, closely followed by Sala Group and Team Marbella.
In the individual competition Pat Jones from Team Marbella took home the highest award.
Two leagues in one, Sala Super League is unique in that it offers competitors the opportunity to play against their teammates in the individual league and work together for the ultimate team prize – a three-day golfing trip to Portugal.
Furthermore, the individual winner, and a friend, will also be heading to Portugal. 
The year-long exclusive tournament has been kindly sponsored by Stein Personal and Corporate Planners, Ecocarinvest, Questates, Currencies Direct and Porsche Sportwagen Marbella and has been created with the objective to not only create a fantastic competition, but also to support local charity, DEBRA.
To sign up for the next event at Valle Romano on May 10th please contact Lindsey Medina: [email protected].
The overall winner is decided on the best six scores throughout the year so you still have time to get involved!