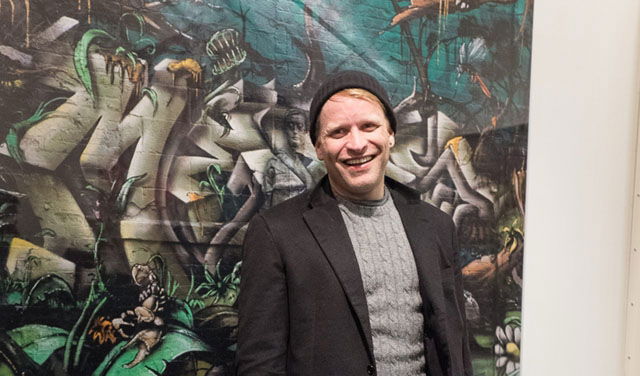 Most children of millionaire rock stars don't have to worry about such trivial matters as money.
But Jamie Wood has revealed that he was forced to deal drugs as a teen to earn a few pounds because Rolling Stones musician adoptive father Ronnie was so 'tight' with his cash.
Jamie Wood, now an art dealer, was expelled from boarding school in Somerset at 16 after he was caught selling cannabis to classmates.
When asked recently if his art career was bankrolled by his father, who is said to be worth a cool £20million, he said: "Dude, what are you thinking? My old man is tight. I'd say, 'Dad, I'm going out', and he'd give me a tenner. 
"That's why I was always hustling from a young age, so I wouldn't have to ask him for nothing.
"I was a hustler. That's what I did. I'm into money and making money."
Gallery owner Wood, 39, has also revealed how he would challenge Rolling Stones band members to games of pool to make extra cash.
Jamie was adopted in the 1970s by Ronnie when the musician started going out with his mother Jo. He was brought up alongside Ronnie's sons Jesse and Tyrone Wood.