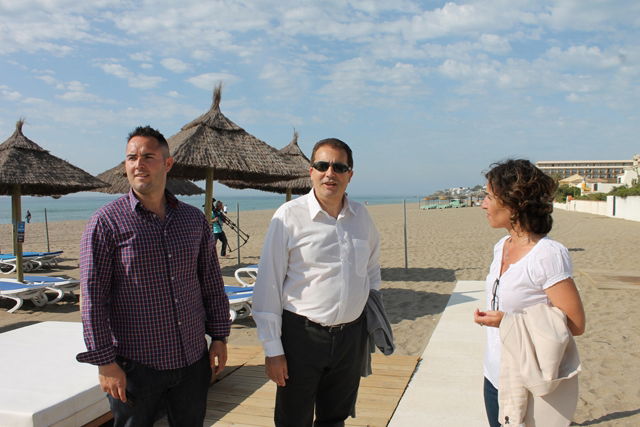 Drops of up to two metres at a Mijas beach have been labelled a danger and will be repaired before the summer.
The drops at El Bombo beach, near Torrenueva, are where the sand was washed out to sea by strong tides and constant winds.
Manuel Bejar, coastal engineer in charge of the project explained that the drops were a danger to beach-goers and must be resolved before the summer.
The aim of the works, which will begin in May and take no more than three weeks, is to have a minimum of 25 to 30 metres of sand on all of the beaches before the start of the season.
El Bombo is the only beach in the Mijas area which needs attention as all the others are clean and well maintained, said Bejar. He added that they were not affected by the storms.
The sand will come from the beach at La Cala as there is a surplus in that area.