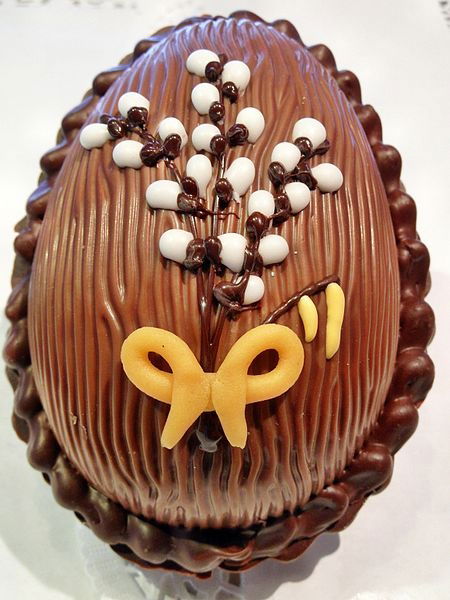 With Easter Sunday just around the corner we thought we'd share a few tips with you to help you avoid a chocolate-covered calorie splurge.
If keeping the pounds off is a priority for you – but you don't want to miss out on an Easter sweet treat –  then you need to keep in mind a few things about Easter eggs:
More expensive doesn't mean it's better for you –
Luxury eggs chock-full of fancy sweets or truffles can be the most tempting, but just one of these can cost you an entire day's calories (and wages too!)
Expensive eggs tend to be larger than normal eggs, contain more chocolate and have thicker shells, making them a disaster for dieters.
A luxury Thornton's egg can set slimmers back around 1,700 calories, while a Cadbury's egg can be almost half that at just 850 or less.
By comparison, brands such as Cadburys and Nestle are usually the lower-calorie eggs to go for as they contain a hollow egg.
Plain chocolate is better for you than milk –
If you can, you should opt for plain chocolate instead of milk. Plain chocolate contains more heart-healthy flavonoids and the more intense flavour will satisfy your taste buds quicker, preventing you from eating as much.
Keep your egg in the fridge –
By keeping your egg in the fridge – and out of sight – you'll be less tempted to constantly nibble on it, and your calorific intake will be more evenly distributed.
You may be thinking, shouldn't I just avoid Easter eggs altogether?
No!  A little bit of what you fancy can be good for you. Chocolate contains chemicals that increase feelings of happiness and wellbeing – something that we all need from time to time.
Work out your egg calories
Don't guess the number of calories in your chocolate egg. Many eggs give calorie information per 100g and the weight of the egg itself – so you can work out what the intake is quite easily.
To calculate the calories in the whole egg, multiply the calories per 100g by the weight and then divide by 100. 
For example, the calculation for an egg with 530 calories per 100g and weighing 175g is as follows: (530 x 175) = 92,750 ÷ 100 = 927.5 calories.