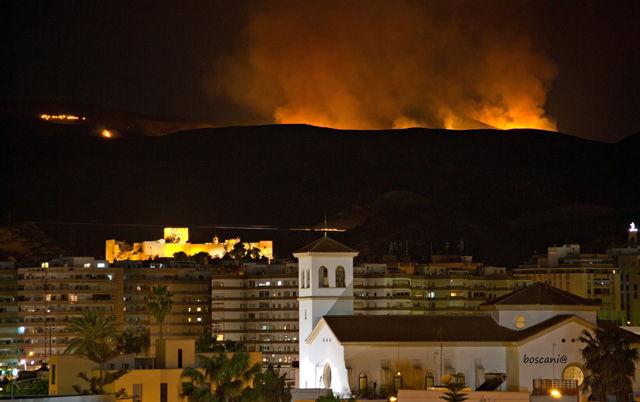 Figures released this week have announced that 2014 has already tripled the average fire damage figures for the last decade, which saw an average of 1,308 hectares being destroyed by fire each year.
2013 saw damage of just 498.4 hectares
March's fire in Sierra de Gador blazed for three days before finally being brought under control by Fire Services, Andalucia's Military Emergency Unit, the Civil Protection Unit and environmental technicians.
Over 1,000 people and various mobile units, including two amphibious planes and five helicopters were brought to the scene to put out the fire and ensure it would not reignite.
In its wake, 3,169 hectares were destroyed – 3,038 hectares were scrub land and 130 were forest areas.
The cause is still under investigation although early reports suggest it was ignited by an electrical cable.