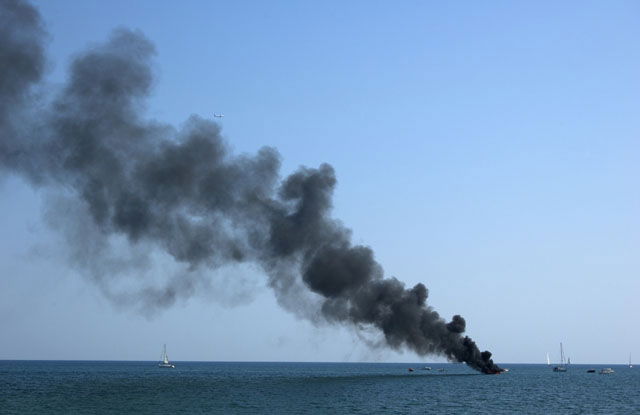 Maritime services have rescued two crewmen from a yacht on which the engine had been destroyed by a fire.
The yacht was free floating just off the coast of Benalmadena, Malaga, when the Salvamar Alnitak, maritime rescue boat, went to its aid and towed it back to the port of Malaga.
One of the crew had called the maritime services to warn them of the problems they were suffering and to tell them that the fire had already been put out; they requested assistance in returning to port.