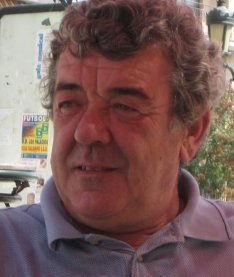 Popular former radio DJ Roy Silverthorne has died aged 67.
He was well known amongst the Costa del Sol expatriate community for his role as a presenter on Spectrum FM and REM Talk Radio Europe.
He arrived in Spain with his wife Gill in 2002 and set up home in Marbella, the perfect base for him to continue his broadcasting career in sunny climes.
Previously he had worked for Radio Bahrain for many years.
He was well known for his job as the Breakfast show presenter for Spectrum FM before moving to REM FM where he hosted the Drive Time show.
He even briefly launched his own radio station in Almeria. But sadly, ill health started to plague him and he and Gill moved to Doncaster in 2010.
He died this morning (Wednesday) at Doncaster Hospital. He is survived by Gill and daughter Lisa who lives in England.
Funeral arrangements have not yet been announced.