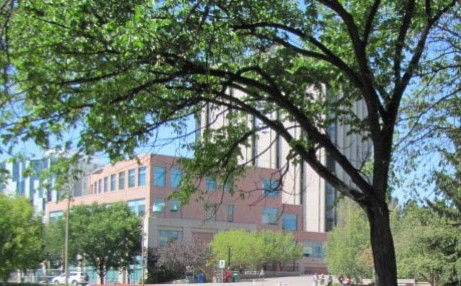 Five people have been killed at a house party in Calgary, Canada, in what has been described as the city's "worst mass murder".
The students were at a house party to celebrate the end of classes at Calgary University.
Matthew Douglas de Grood, son of a Canadian police officer, has been charged with five counts of murder.
Police said that 22-year-old De Grood was invited to the party and shortly after he arrived he began stabbing the victims one by one. 
Three of the male victims died at the scene while the remaining two, a man and a woman, died in hospital. All of the victims were aged between 22 to 27.
University of Calgary President Elizabeth Cannon said: "It's young people who have lost their lives at a very critical point in their lifetimes. It's a huge impact on all of us."
Calgary Police Chief Rick Hanson said: "We have never seen five people killed at one scene. The scene was horrific."
Hanson said that there was nothing to indicate that the suspect was drunk or had been doing drugs.
Matthew de Grood was arrested by police using a canine unit around 40 minutes after the incident.