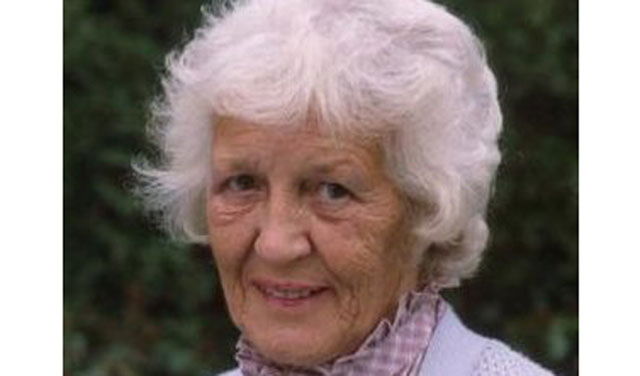 Actress Edna Dore, who starred as Mo Butcher in EastEnders from 1988 to 1990 has died at the age of 92.
Best known for her role as battleaxe Mo Butcher in the BBC soap, she also had roles in a number of plays and films, including Mike Leigh's High Hopes, Gary Oldman's Nil by Mouth and Ray Winstone's drama 44 Inch Chest.
Born as Edna Gorring in Bromley, Kent, Dore also starred in TV shows like Open All Hours, The Bill, Casualty, Doctor Who and Shameless.
In EastEnders Dore played Mike Reid's on-screen mother in a role that saw her character diagnosed with Alzheimer's disease.
According to her agent, Belinda Wright, Edna died peacefully in her sleep on Friday.
Ms Wright said: "I'd known her for more than 30 years and she was a wonderful actress and great fun."
Dore's stint in EastEnders coincided with her performance in the 1988 film High Hopes, for which she was named best supporting actress at the European Film Awards.
The actress was married to fellow actor Alexander Dore, who died in 2002. Edna Dore is survived by the couple's son, Michael.