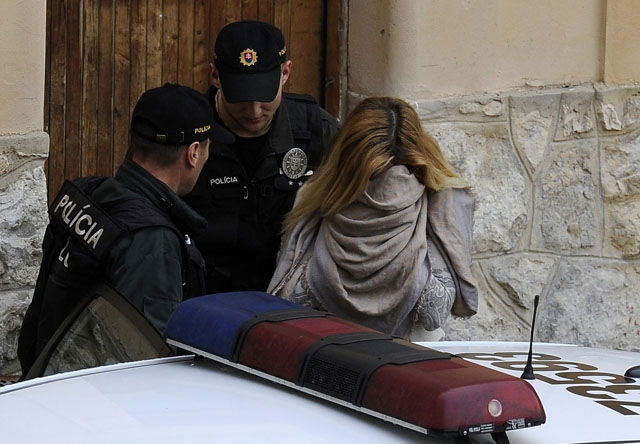 The Spanish police are waiting for the Slovakian authorities to extradite Mayka Marica Kukocova, 24, suspected of killing her millionaire ex-boyfriend, Andrew Bush, 48, in Spain.
The suspect had been in a two-year relationship with the victim until last autumn and fled the scene soon after an incident in which the British jeweller was shot dead.
The black Hummer she was driving was found by National Police in the area of Elviria, Marbella.
She later handed herself into police in her home country of Slovakia.
A public prosecutor is requesting for her to be extradited and put at the disposal of the National Court. She would then be transferred to a court in Estepona which is handling the case.
Sources close to her claim that she acted in self-defence. Police are also investigating how she got from Estepona to Slovakia, more than 3,000 kilometres away, by car, in approximately 28 hours.
The victim's body was found at a luxury property he was renting in the Cancelada area of Estepona (Malaga) last weekend.
His partner, Maria Korotaeva, aged 20, from Russia, called the police after hearing shots, and Bush was found with two bullet wounds to the head.
It appears he arrived home following a trip to find his ex-girlfriend waiting for him in the house. She may have been there for several days. His current partner left and reportedly waited outside in the car.
She alerted the emergency services at around 2am because she was unable to get into the house after the suspect ordered her to get out of the car and fled the scene.
Police and firemen jumped over the wall and found the body and the gun beside it.