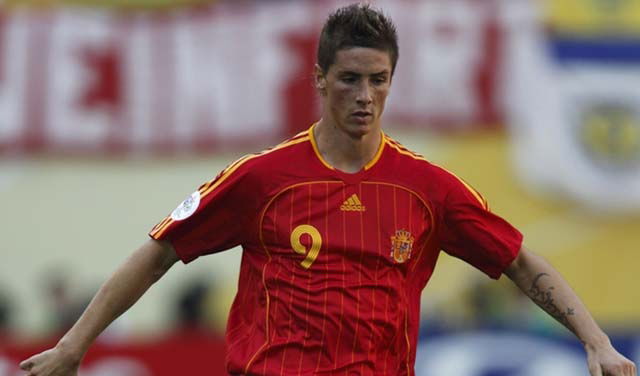 Chelsea's Fernando Torres may be set to come back to Spain's Atlético Madrid.
Atlético manager Diego Simeone has hinted that the Spaniard has his heart set on returning to Atlético, the club he was 'born' at.
Reportedly, Simeone is in contact with Torres, 30, and the player regularly sends messages of support to his former team.  
Argentinian Simeone feels that the striker would love to return to the side that helped develop his career before his move to Liverpool in 2007.
Ahead of his team's clash against Chelsea, Simeone told Spanish radio station Onda Cero:
"Torres is always in contact with the team to wish them luck and occasionally sends me messages. 
"He is delighted with everything that's happening at Atlético. How could he not want to return to the club where he was born?"
The player, who was captain of the Vicente Calderon club from 2003 to 2005 and a firm favourite, has endured a frustrating time of it lately at Mourinho's Chelsea.
Torres, who signed for Chelsea for £50million in 2011, has failed to rediscover his Anfield form, spending a large amount of his time at Stamford Bridge on the bench.
Simeone also spoke about Thibaut Courtois, the club's star goalkeeper, saying he is confident that the player will feature against parent club Chelsea in the Champions League semi-final match.
He said: "I have no doubts he will play against Chelsea. He has no doubts either. It is not a concern. But we do not know where he will be playing next year."