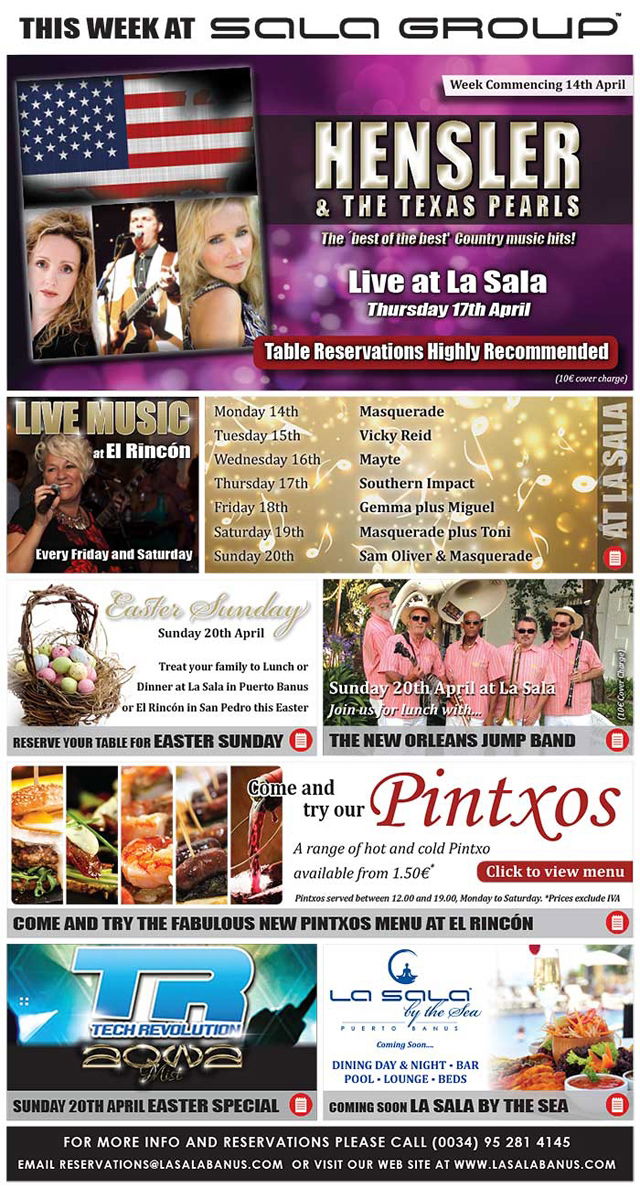 La Sala, in Puerto Banus, has a number of exciting events coming up. 
Why not head over for tapas, lunch, dinner or music this Easter break?
The venue offers the ultimate social and dining experience, day and night. 
Choose from our varied menu offering a range of International and Spanish favourites, all made from ingredients of the highest quality.
At La Sala there's plenty on offer for everyone. We know that you won't be disappointed!