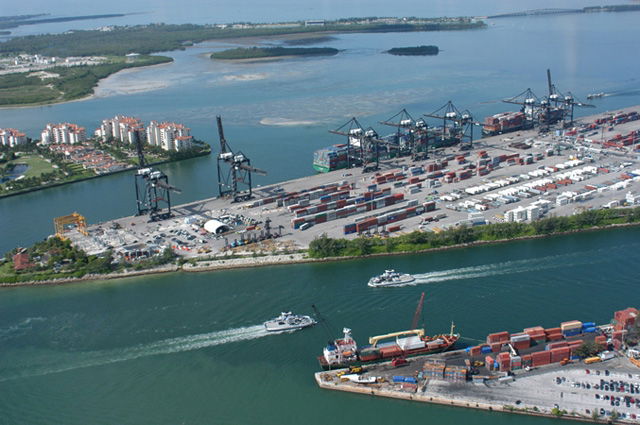 David Beckham's plans to open a Miami waterfront stadium for his new Major League Soccer (MLS) side have hit a snag.
A number of companies in the city have taken out newspaper adverts opposing the plan for the open-air 25,000-seater arena in the port.
The consortium of shipping companies is worried that the planned development could damage hopes of Miami becoming a more attractive choice for global shippers to trade via the Panama Canal.
The opponents, calling themselves the Miami Seaport Alliance, have argued in an advert:
"We cannot jeopardise well-paying jobs, like crane operators, long-shore workers, and mechanics, for low-paying stadium jobs, such as concession sales."
Previously, the cruise operator Royal Caribbean has publicly spoken out against the stadium.
The group, with members including former Royal Caribbean director John Fox and an ex-owner of the Philadelphia Eagles, Norman Braman, argue that $3bn is set to be spent on planned infrastructure work in the port area to increase its appeal.
Last month, discussing the plans, Beckham said he wanted to work with those who oppose the port stadium development.
The former Manchester United player said: "Our stadium, our site is all about the skyline, it's all about the water – it opens up to that. And that's what we want people to see all around the world.
"There's always going to be snags along the way. There is going to be people who don't agree with having the stadium in certain places."