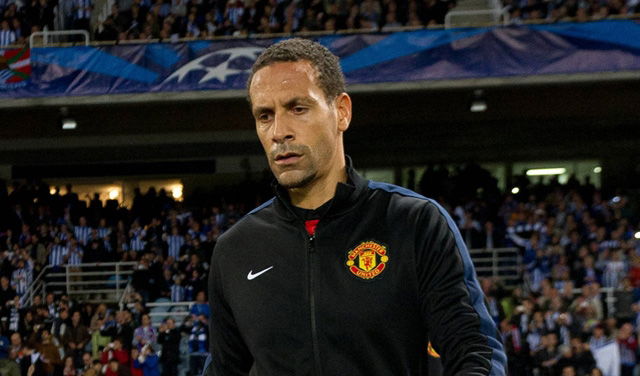 Manchester United's Rio Ferdinand has insisted that he wants to continue 'living the dream' at Old Trafford beyond this summer, but the footballer has admitted that his future may lie elsewhere. 
Ferdinand's contract is set to end at the close of the season and there have been rumours that the central defender will retire.
However, Ferdinand, 35, is said to be eager to carry on playing.
He told BT Sport: "I want to continue playing – that's the aim. The legs haven't given way yet.  
"Whether that's at Manchester United or somewhere else depends on what the club want to do.
"We'll have to wait and see at the end of the season. We'll do what we did last season – speak and see where we're at."
When asked whether he would opt to stay at Manchester United beyond his current deal, Ferdinand said: "Of course. That's the dream. I'm living the dream and want that to continue."
Since David Moyes took over as manager from Sir Alex Ferguson, Ferdinand has only started nine Premier League games, just three since the end of September. 
Moyes has preferred Chris Smalling to Ferdinand in recent matches playing against Newcastle and Bayern Munich.
The club usually negotiate new deals for players over the age of 30 at the end of campaigns. 
Moyes is expected to make major changes at the club next season in the hope of putting an end to the club's recent woes.