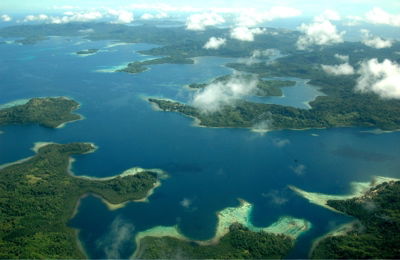 Just eleven days after the islands were struck by flash floods that killed 23 people and left 9,000 homeless, they have suffered another major natural disaster.
Two big earthquakes have hit the islands in the space of 24 hours.
On Sunday morning residents on the Pacific island chain were woken to a 7.6 magnitude tremor.
Following the quake a tsunami warning was issued, but this was cancelled a few hours later despite witnesses describing larger than normal waves.
On Sunday night, a second quake with a 7.5 magnitude hit the same area, triggering a new tsunami alert which lasted for several hours.
The US Geological Survey describes the area of the earthquake as "one of the most seismically active areas of the world due to high rates of convergence between the Australia and Pacific plates".
There are no reports of injuries or damage.