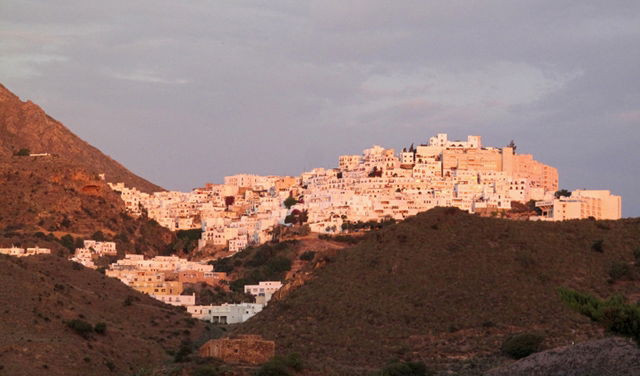 A man from Mojacar, in Almeria, has been detained by the Guardia Civil for reckless driving, possession of a weapon and stealing a car.
The 37 year-old man was driving a stolen Mercedes along the A-92 when the Guardia Civil tried to stop him for a traffic infraction; instead of stopping the man then speeded up and, in a dangerous manoeuvre, tried to push the police patrol car off the road.
He then abandoned his car and tried to get away on foot – to no avail.
On searching his car the Guardia Civil found that not only was it on false plates but it had been stolen in 2009.
In the boot they found more false license plates, some police stickers and a 9mm revolver hidden in the fuse box of the car.
The Guardia Civil are continuing their investigations in the hope of finding out if the gun has been used in the commission of a crime.