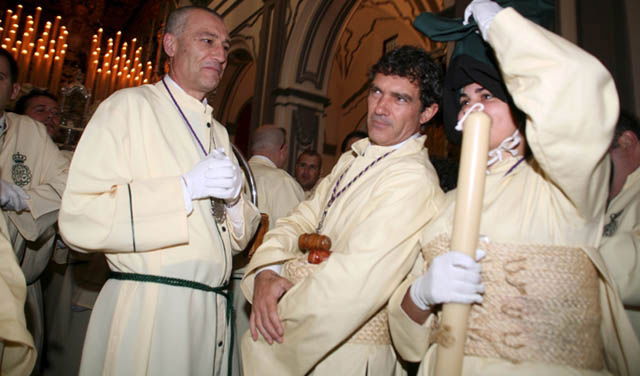 Hollywood actor Antonio Banderas is visiting Spain for Semana Santa.
Banderas is in his hometown of Malaga, where he says he can take a break from the whirlpool of making four films this year and just enjoy some downtime.
As in previous years, Banderas is actively participating in the Holy Week events. However, this year, the actor is without his American wife, actress Melanie Griffith, and his children.  
On Sunday the actor marched in the local procession honouring the Virgin Mary which started out at Malaga's San Juan church.
Banderas told journalists that he currently has several projects in the pipeline, but following a hectic schedule of "one film after another", he is intending "to rest a little bit."
This year the actor is acting as the administrator, the person tasked with guiding the Virgin's throne through the city during the parade.
Banderas said that even when he isn't visiting his homeland he spends a lot of time following daily events in the country.
He told onlookers: "I'm paying attention to you guys" and commenting on the economic crisis, he said that "there've been some very tough years" in Spain.