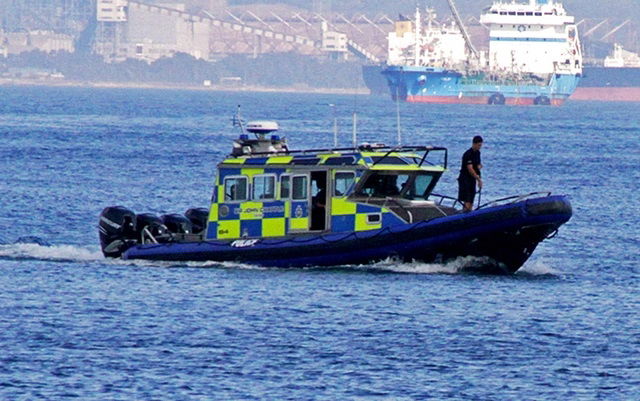 They just can't stop themselves. In what many see as deliberate heightening of international tensions Spanish vessels have unlawfully entered the Rock's territorial waters more than 600 times since the start of 2013.
According to British Foreign secretary William Hague official figures show there were 496 incursions in 2013 and 112 up to the end of March this year – and those were just the ones by Spanish Government vessels.
In August last year more than two incidents a day were recorded – 68 in all.
A Foreign Office spokesman said: "The Royal Navy challenges Guardia Civil and other Spanish state vessels whenever they make unlawful maritime incursions into British Gibraltar territorial waters.
"We are confident of UK sovereignty over British Gibraltar territorial waters under international law. We make our position clear to the Spanish government whenever appropriate and we will continue to uphold British sovereignty and use a range of proportionate naval, police and diplomatic responses to incidents."
The Spanish ambassador to the UK has been summoned four times to explain the situation since December 2011 when the current Spanish government took office.
Last summer marked a recent low point in Spanish – Gibraltar relations when the ruling PP government used the setting up of artificial reefs in Ginraltar waters as an excuse to ratchet up tensions.
Border controls were tightened with queues of many hours to get in and out of Gibraltar forming, especially during the summer season.