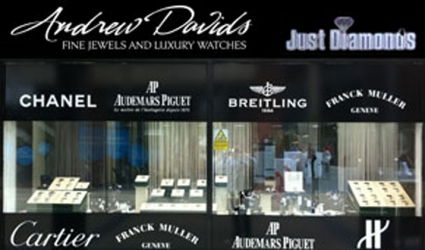 The ex-girlfriend of and chief suspect in the death of murdered millionaire Andy Bush, 48, lived in fear of him.
 23-year-old swimwear model Mayka Kukucova fled to her home country of Slovakia after the incident that left wealthy jeweller Bush shot dead at his Costa del Sol villa on Saturday.
Once there she handed herself into police and was arrested, but not before telling friends and family she has acted in self defence and she was pregnant by him. She added that she had gone to Spain to try and arrange a deal for child support.
Now, speaking to UK newspaper The Sun, an old flame of hers, 29-year-old boxer Peter Zucha has said that her relationship with Bush had big problems. "You can't imagine what type of person he really was."
Zucha added: "She would never hurt anybody".
Her lawyer Michal Filip told The Sun: "Mayka left Spain because she feared for her life and health. This was because of Andy Bush and the people that he was meeting with."
He added: "We deny that she broke into his house and was lying on a bed in pyjamas."
BBC Radio Bristol presenter Sam Mason, Bush's ex wife, rubbished the claims on Facebook. She simply posted "Self-Defence? Really?"
Mr Bush's Russian girlfriend Maria Korotaeva, 21, is still in Spain.